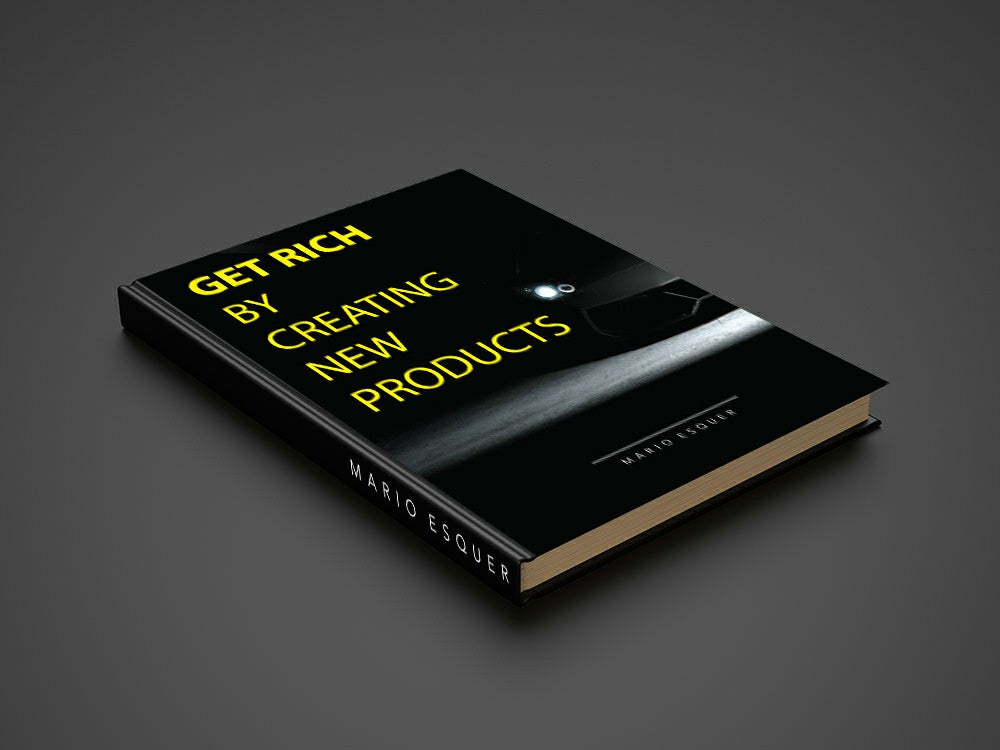 Get Rich By Creating New Products
Regular price $29.99 Sale
In Get Rich By Creating New Products Mario Esquer shares the exact formula he used to create thousands on new products for his clients and the successful process to get them to market.

This is not a book about inventing, it's about using a product development strategy that is a proven method for creating new products to generate wealth.
This easy-to-read guide can be read from cover-to-cover in one sitting. You will learn:
How to come up with your first idea
How to protect your intellectual property
Going through the design process
Know your market and your demographics
How to price your product competitively
What the perfect first deal is for you and what deals you should never do
Raising capital for your company
Why you should test and creating prototypes
How to source and manufacture your product
How to present your product to retailers
Create the perfect packaging
Use marketing fundamentals
Should I use crowdsourcing
PRE-ORDER YOUR LIMITED BOOK TODAY FOR ONLY $29.99!