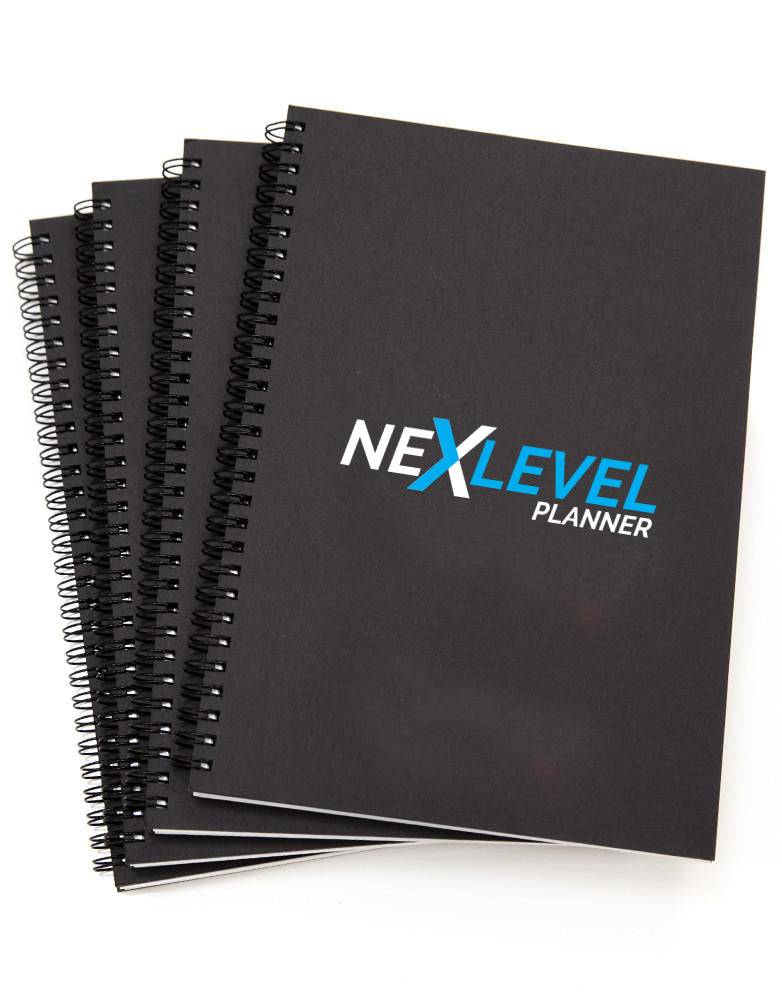 Daily Planner 4 Pack
Regular price $49.99 Sale
Our Best Selling Product is now in a 4-Pack. Keep them all for yourself or share the gift of success.
The NexLEVEL Planner is part schedule – part journal, this ain't your daddy's planner. The NexLEVEL Planner is for the entrepreneur that demands to NexLEVEL their life. For 25 years I have used every type of daytimer, planner and organizer that exists. This is the best of them all. The NexLEVEL Planner schedules out every second of everyday, gets your head right, gets you goal oriented, and target focused everyday.
It is said that it takes 60 days to change a habit and for the next 60 days I am your NexLEVEL coach everyday.